---
Zusammen mit weiteren 99 Mülheimer Vereinen haben wir aus dem Fördertopf "Gemeinsam da durch" der Sparkasse Mülheim an der Ruhr eine Spende in Höhe von 750 € erhalten.
Dank dieser Spende sind wir nun in der Lage langersehnte Projekte wie der Relaunch beider Homepages (Interkultur e.V. und LEAF-Festival) sowie die Herausgabe eines Newsletters zu starten und - sobald die Corona-Situation es zulässt - das LEAFchen-Projekt voran zu treiben.
Wir bedanken uns von Herzen bei der Sparkasse Mülheim an der Ruhr sowie bei allen Sparkassenkunden, die mit dem Kauf von PS-Losen gemeinnützige Projekte unterstützen und den Fördertopf mitgefüllt haben.
Bronwen Gray-Specht
Interkultur e.V.
Together with 99 other associations in Mülheim, we have received a donation of 750 € from the "Gemeinsam da durch" (Together Through) fund of the Sparkasse Mülheim an der Ruhr.
Thanks to this donation, we are now in a position to start long-awaited projects such as the relaunch of both homepages (Interkultur e.V. and LEAF-Festival) as well as the publication of a newsletter and - as soon as the corona situation allows - to push the LEAFchen project forward.
We would like to thank the Sparkasse Mülheim an der Ruhr as well as all the Sparkasse customers who have supported charitable projects by purchasing PS lots and have thereforehelped fill the funding pot.
Bronwen Gray-Specht
Interkultur e.V.
---
Interkultur e.V., hat zum Ziel, Menschen verschiedener Kulturen und Herkunft durch Kunst im weitesten Sinne zusammenzubringen und jungen Menschen die Möglichkeit zu geben, ihr künstlerisches Talent zu zeigen.
Die Mitglieder und Unterstützer vom Interkultur e.V. sind seit dessen Gründung in 2004 auch mit dem Thema Nachhaltigkeit eng verbunden. Das zeigt sich in vielen Facetten:
·      In unserem Büro ist kein einziges Möbelstück, was neu gekauft wurde. Alle Möbel und Einrichtungsgegenstände wurden im gebrauchten Zustand gespendet. 
·      Seit dem ersten LEAF-Festival 2012 werden die Eintrittskarten, die an der Abendkasse zu allen Veranstaltungen verkauft werden durch Bronwen Gray-Specht eigenhändig hergestellt, ab 2013 sogar aus den Prospekten und Programmheften des Vorjahres.
·      Seit 2019 werden alle gesammelten Werbebanner des Festivals recycelt und sinnvoll wiederverwendet.
Mit Unterstützung der Hobby-Schneiderin Margret Meißner-Felsch entstehen daraus Strand- und Einkaufstaschen – jede ein Unikat.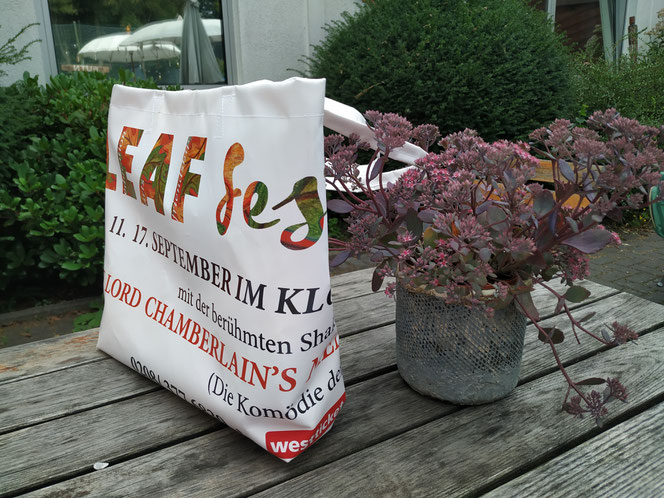 ---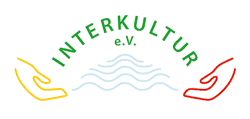 Der gemeinnützige Mülheimer Verein Interkultur e.V. setzt sich seit 2004 dafür ein, Menschen unterschiedlicher Nationalität durch Theater, Musik und Kunst zusammen zu bringen und junge Menschen an die Kunst heranzuführen. 
The Idea of Interkultur was conceived in 2003.
In 2004 the idea became 'official' and Interkultur e.V. was created: the letters 'e.V' in German indicate an officially registered charity or eingetragene Verein. The aims of Interkultur are to bring people of different nationality, culture and background together through the Arts and to help young people have a chance to express their chosen Art. Learn more about our history and meet Horatio, our Ambassador by clicking History.
Then… another idea was born!
The idea of doing a Festival: the LEAF Festival came into being in 2012 and has been presented each year since.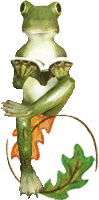 Our aim is to bring people of different culture and background together through 'Art' in its broadest sense and to encourage young people to express their artistic talent.
Unsere Website ist zur Zeit in Bearbeitung.
Wenn Sie mehr über unseren Verein erfahren möchten bzw. an eine Mitgliedschaft interessiert sind freuen wir uns über Ihre Mail an interkulturev@gmx.net.
Who in the world is Ambassador Horatio?
You will, by now, have noticed that a frog, who is reading a book, appears in various places He is our mascot and is called Horatio.
Why a frog?
Frogs are found all over the world – except the North and South Poles! They come in a huge variety of shapes, sizes, colours and patterns and rear their young in numerous different ways. They are delightfully creative in the ways that they survive and they are vital for the planet as they are indicators of pollution…….all things that humans, particularly artists, can identify with!
And why Horatio?  Horatio was the close friend and advisor to Hamlet one of the most famous literary characters in the world so the name represents the international importance of the Arts.
---