Liebe LEAF-Freundinnen und Freunde,
wenn es Corona nicht gäbe, wären die Lord Chamberlain's Men in dieser Woche aus England eingereist, um das LEAF-Festival bei bestem Wetter und entsprechender guten Laune mit uns zu starten.
Es hat nicht sein sollen aber Peter Stickney, der künstlerische Leiter der Lord Chamberlain's Men hat uns zum Trost folgende Video-Nachricht geschickt.
Vielen Dank, lieber Peter!
Wir vermissen euch auch, bis zum nächsten Jahr mit dem Schottischen König!
Dear Friends of the LEAF Festival,
You may have remembered that, if corona hadn't 'taken over', 'The Lord Chamberlain's Men' would have arrived this week to take part again in the 'LEAF Festival.  The fact that we are having such wonderful weather, perfect for an open-air theatre production, makes it even sadder that they cannot come!  However, dear Peter Stickney, the Artistic Director of the Company, has sent us the following video message to cheer us up!
Thank you very much for your kind message, dear Peter!  We are also greatly missing you and the Company but we are very much looking forward to seeing you and 'Macbeth' next September. Have a good year!  May you, too, stay safe and well…… 'keep smiling'!!
Transcription:
"Hi, it's Peter from the Lord Chamberlain's Men,
This week should have seen our tour of Macbeth heading to Germany into the Cloister in Saarn.
Obviously that wasn't meant to be this year and we miss you all hugely. But I thought to post this video to say that we will be back next year.
The production from Macbeth has been postponed from 2020, we'll  be heading to Germany in 2021 to the wonderful LEAF Festival to see all of you, our lovely German friends.
We'll be heading to the schools that we love  to work with and giving our public workshop at the Säule.
And I'd like to thank Frau Grillo and the beautiful Bronwen for their help during this time of postponement and the difficult times that we faced this year.
We can't wait to see you all next year so please, stay safe, stay well and we will see you again.
Thank you."
---
 Today, the 22nd July, is the 17th Anniversary of the Foundation of Interkultur e.v.! 
Thank you ALL very much for your support and help over the years –
without you we would not still be in existence!
S0…..clink….CHEERS/PROST to you ALL!
With warm wishes and deep gratitude,
Horatio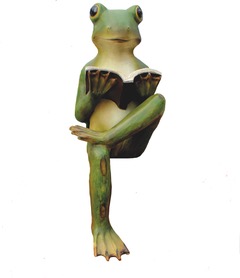 ---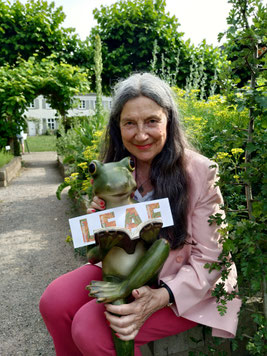 Liebe LEAF-Freundinnen und Freunde,
leider mussten wir uns nach reiflicher Überlegung und vielen Diskussionen dazu entschließen, das diesjährige Festival abzusagen. Die Gründe dafür dürften bekannt sein … 
Aber aufgeschoben ist nicht aufgehoben!
Wir freuen uns Ihnen mitteilen zu können, dass sich die Darstellerinnen und Darsteller dazu bereiterklärt haben, das Programm dieses Jahres im nächsten Jahr anzubieten. Mehr noch: Sie freuen sich schon sehr darauf, 2021 nach "dear Mülheim" zurückzukehren, dessen "atmosphere and the friendly audiences" ihnen so sehr gefällt und die sie in diesem Jahr so sehr vermissen werden.

Das LEAF Festival wird also genau so, wie es für 2020 geplant war, im Jahr 2021 stattfinden. 
Auf dem Gelände des Klosters Saarn von 
Dienstag, den 14.09.2021 bis 
Sonntag, den 19.09.2021


Auch wenn sich die Wartezeit auf das nächste LEAF Festival nun leider verlängert hat: Wir freuen uns schon jetzt sehr darauf, Sie im September 2021 wiederzusehen!
Bis dahin wünschen wir Ihnen eine glückliche und vor allem gesunde Zeit. Und auch, wenn es aktuell manchmal etwas schwerfällt – keep smiling! 

Herzliche Grüße von Ihrer
Bronwen Gray-Specht
Vorsitzende
Interkultur e.V.
LEAF Festival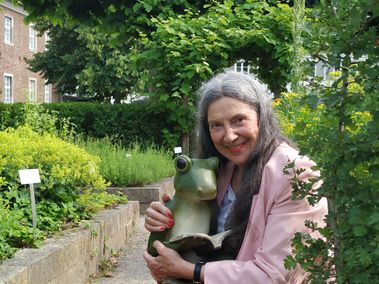 Dear visitors to the website,
Sadly, after a great deal of thought and discussion, it has been decided to cancel this year's festival.
However, luckily we can also use the word `postpone´, as having talked to all the performers, they have agreed to come in 2021, so we can offer the same programme.
After expressing their sadness about this year, it was wonderful to hear the artists saying how happy they were that they could return next year to `dear Mülheim´: how much they `loved the atmosphere and the friendly audiences´.
Once it was certain that the performers could come, we talked to the officials in MH:
- it is now confirmed that the festival will take place, as in former years,
- in the area of Kloster Saarn
- from Tuesday 14.09.2021 to Sunday 19.09.2021.
We are very much looking forward to welcoming you!
In the meantime, may you all have a healthy and happy time - remember to `keep smiling´!
With best wishes
Bronwen Gray-Specht
Vorsitzende
Interkultur e.V.
LEAF Festival