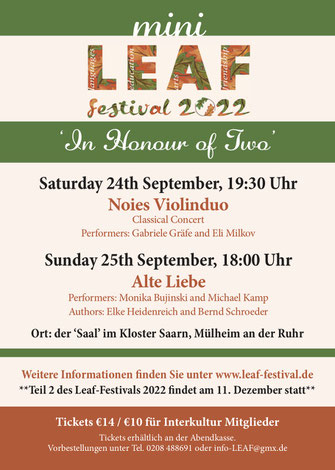 Dear Visitor to Interkultur e.V.'s website,
Thank you for your interest in our charity -  we hope that everything connected to the arts and the creative world brings you joy and uplifts your spirit…..particularly during this internationally difficult time.
Interkultur's next event will be 'Mini-LEAF'.  Sadly, for the third year running, 'The Lord Chamberlain's Men' are unable to come over to Germany, so we have decided to hold a small version of our annual 'LEAF Festival'…..hence the title, 'Mini-LEAF'!  The topic, because the year is '2022', is  'In Honour of 2' and will be in 2 parts! 
On Saturday 24th September, at 7.30p.m, there will be a concert in the Saal at Kloster Saarn given by the 'Noies Violinduo'…..the two musicians are Gabriele Gräfe and Eli Milkov .
On Sunday 25th, also in the Saal, at 6.00p.m., the two actors, Monika Bujinski and Michael Kamp will perform 'Alte Liebe',  by the two authors, Elke Heidenreich and Bernd Shroeder.                
The second part of 'Mini-LEAF' will take place at 5.00p.m. on December 11th – again in the Saal at the Kloster Saarn. The topic is 'Two Rivers' and is about, of course, the Ruhr and the Thames! Two national languages will be used (mainly German but a bit of English!) and, for a bit of fun, also two local languages, London's 'cockney' and the Ruhrgebiet's 'Ruhrpott' !! 
If you would like to join us at either, or both, of the events in September, could you kindly contact our office  by phone on 0208 3776839 or email:  info-LEAF@gmx.de.
Tickets for both events are €14 for non-members and €10 for Interkultur members.  
For further information about the performers and the events in September, please go to 'In Honour of 2' on the website.
We very much look forward to seeing you and to sharing our evenings with you. 
More information about the event on 11th December will be  on the website later – the price for the tickets will be the same as in September, namely €14 for non-members and €10 for members. 
Again, if you are interested in joining us, please contact our office in order to book tickets.
With every kind of good wish and may you manage to 'keep smiling'!  Let's all hope that the poor Earth can also 'keep smiling' by getting more rain!

Take care of your delightful selves and again 'thank you' for your interest,

Willkommen auf Interkultur e.V. Website,
Sie interessieren sich für Künste aller Art und erfreuen sich an kreativen Angeboten? Dann sind Sie bei unserem Verein genau richtig!
Feiern Sie mit uns das Mini-LEAF, eine kleine Version unseres jährlichen LEAF Festivals, da es einem unserer Hauptgäste: "The Lord Chamberlain's Men" dieses Jahr leider nicht möglich ist nach Deutschland zu kommen.

Im Jahr 2022 soll alles unter dem Motto "In Honor of 2" stattfinden.
Logisch, dass unser Mini-LEAF in zwei Teilen gefeiert wird.
Mini-LEAF Teil 1
Konzert klassische Musik: "Noies Violinduo" – 24. September 2022, 19.30 Uhr – Saal im Kloster Saarn
"Alte Liebe" von Elke Heidenreich und Bernd Shroeder gelesen von Monika Bujinski und Michael Kamp – 25. September 2022, 18 Uhr – Saal im Kloster Saarn
Mini-LEAF Teil 2
Lesung: "Zwei Flüsse" – 11. Dezember 2022, 17 Uhr – Saal im Kloster Saarn
Tickets können per E-Mail oder telefonisch bestellt bzw. an der Abendkasse erworben werden:
E-Mail-Adresse: info-LEAF@gmx.de oder
Telefon: 0208/ 3776839
Preise: 14 Euro/ermäßigt für Interkultur-Mitglieder:innen jeweils 10 Euro/ Ticket
Der erste Teil unseres Festivals findet am 24. und 25. September statt.
Genießen Sie ein klassisches Konzert von "Noies Violinduo". Es musizieren die zwei Geigerinnen Gabriele Gräfe und Eli Milkov.
Am nächsten Tag findet die Lesung "Alte Liebe" der zwei Schriftsteller Elke Heidenreich und Bernd Shroeder statt. Die zwei Schauspieler Monika Bujinski und Michael Kamp geben "Alte Liebe" ihre Stimmen.
Mehr Informationen zu den Veranstaltungen finden sie unter der Rubrik "In Honour of 2".
Der zweite Teil von "Mini-LEAF" findet am 11. Dezember statt.
Unter dem Thema "Zwei Flüsse" dreht sich alles um die Ruhr und die Themse!
Es werden zwei Landessprachen verwendet (hauptsächlich Deutsch, aber auch ein bisschen Englisch!) und aus Spaß auch zwei Mundarten, das Londoner "Cockney" und das "Ruhrpott"!! Weitere Informationen folgen auf dieser Seite.
Wir freuen uns sehr auf Sie und darauf, unsere Abende mit Ihnen zu verbringen!!
Herzlichen Grüße und vielen Dank für Ihre Treue!
Bronwen Gray-Specht
Interkultur e.V.
---
The Lord Chamberlain's Men hätten am 17., am 18. und am 19.09.2021 den MACBETH im Rahmen des LEAF-Festivals im Klosterhof des Klosters Saarn gespielt.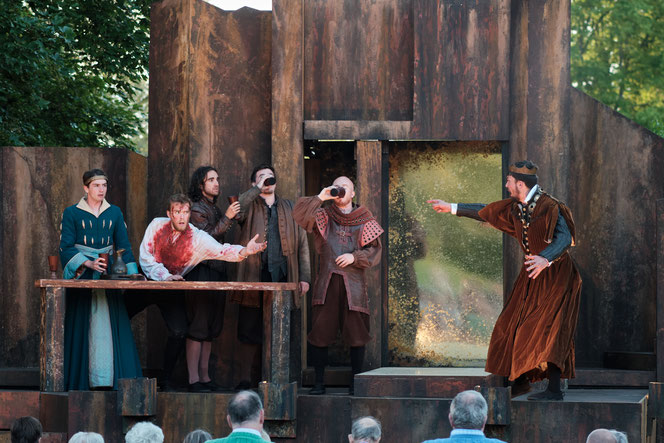 Copyright Rhys Warrington
Dear Friends of the LEAF Festival,
Today would have been the first of our performances of Macbeth in Mulheim.
We would have stayed for a further two performances and undertaken a number of schools workshops throughout the week.
We would have entertained hundreds of loyal audience members from previous years and would, hopefully, have brought our work and Shakespeare's words to many, many new people turning them into lovers of Shakespeare and audience members of the future.
Sadly this wasn't to be, the pandemic has denied us this pleasure but will not deny us in the future.
Coming to Germany is a highlight of our tour and we cannot wait to return next year with our production of As You Like It.
We wish you all the very best until we can see you again and hope that you stay well and stay safe.
Best wishes from the UK,  
Liebe LEAF-Freund:innen,
heute hätte die erste unserer Macbeth-Aufführungen in Mülheim stattgefunden.
Wir wären für zwei weitere Darbietungen dort gewesen und hätten außerdem während der Woche Workshops in einigen Schulen veranstaltet.
Wir hätten hunderte loyaler Zuschauer früherer Jahre unterhalten und unsere Arbeit und Shakespeare`s Werk vielen, vielen neuen Besuchern vermittelt und sie zu Shakespeare-Liebhabern und Besuchern in der Zukunft gemacht.
Bedauerlicherweise konnte es nicht stattfinden. Die Pandemie hat dieses Vergnügen ver-hindert, aber wird es in Zukunft nicht mehr tun.
Nach Deutschland zu kommen ist für uns immer ein Höhepunkt unserer Tour und wir können es kaum erwarten, im nächsten Jahr wiederzukommen mit unserer Produktion von "As you like it" = "Wie es auch gefällt".
Wir wünschen Ihnen alles Gute, bis wir uns wiedersehen und hoffen, dass Sie gesund bleiben.
Herzliche Grüße aus dem Vereinigten Königreich,
Peter Stickney und The Lord Chamberlain`s Men.
---
Rafael Aguirre wäre am 16.9.2021 im Rahmen des LEAF-Festivals im Kloster Saarn aufgetreten.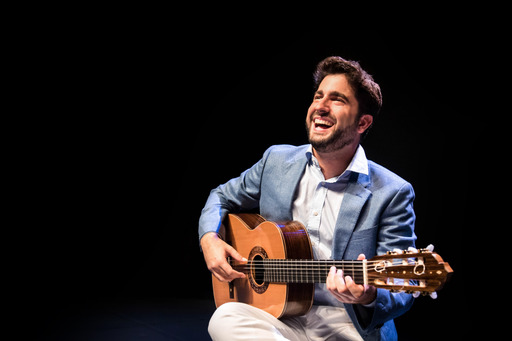 Liebes Publikum des LEAF Festivals,


ich kann leider dieses Jahr nicht mit euch sein, aber ich hoffe sehr, dass in der Zukunft werden wir neue Möglichkeiten haben um uns zu sehen um die Musik zu geniessen.
Liebe Grüsse aus Madrid!
Querido público del LEAF Festival.
Este año no podré estar con vosotros, pero espero que en el futuro encontremos nuevas oportunidades para disfrutar de la música juntos.
Saludos cariñosos desde Madrid! 
with much love,
Rafael
---
Elizabeth-Jane wäre am 15.9.2021 im Rahmen des LEAF-Festivals im Kloster Saarn aufgetreten.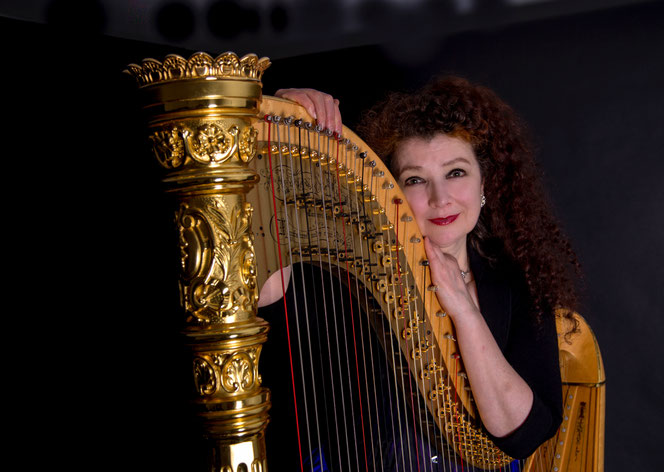 Copyright Elizabeth-Jane Baldry
Dear friends of the LEAF Festival,
How sorry I am not to be visiting you this year, and bringing my golden harp to Mülheim. I think of you all, your smiling faces, and I hope that you and your loved ones have all stayed safe and well in the strange new world.
Now, more than ever, in the midst of this pandemic we need Magic. We need Art. Art heals. Art inspires. Art educates. Art is a balm for loneliness and isolation.
A festival like LEAF helps develop a strong sense of community belonging. How wonderful it is when we all come together to share the experience of Shakespeare in the beautiful garden of the Kloster Saarn. LEAF bridges the gap between different cultures, for art, music, and theatre are universal forms of communication.
I hope so much to be with you in 2022,
Liebe Freunde des LEAF-Festivals,
wie schade, dass ich Sie dieses Jahr nicht besuchen und meine goldene Harfe nach Mülheim bringen kann. Ich denke an Sie alle, Ihre lächelnden Gesichter, und ich hoffe, dass Sie und Ihre Lieben alle gesund und sicher sind in dieser eigenartigen neuen Welt.
Jetzt, mehr als jemals zuvor, in der Mitte der Pandemie, benötigen wir den Zauber. Wir brauchen die Kunst. Kunst heilt. Kunst inspiriert. Kunst erzieht. Kunst ist eine Stütze bei Einsamkeit und Isolation.
Ein Festival wie das LEAF hilft, ein starkes Zusammengehörigkeitsgefühl zu entwickeln. Wie wunderbar ist es, wenn wir alle zusammenkommen, um die Erfahrung mit Shakespeare in dem schönen Park von Kloster Saarn zu teilen. LEAF schlägt Brücken zwischen verschiedenen Kulturen, denn Kunst, Musik und Theater sind universelle Formen der Kommunikation.
Ich hoffe sehr, 2022 bei Ihnen zu sein,
Elizabeth-Jane Baldry.
---
Michael Kamp wäre am 14.09.2021 im Rahmen des LEAF-Festivals im Kloster Saarn aufgetreten.
Liebes Publikum!
Es war mir immer eine große Freude, bei diesem wunderbaren Festival für sie zu rezitieren! 
Dies hätte ich sowohl im vergangenen Jahr als auch heute gerne getan. 
Leider soll es noch nicht sein, aber ich blicke umso zuversichtlicher auf das kommende Jahr und freue mich auf Sie und das Leaf Festival 2022!
Herzlichst 
Michael Kamp
---
Liebe LEAF-Freund*innen,
leider müssen wir Sie informieren, dass beschlossen wurde, das "LEAF Festival 2021" abzusagen. Nach langen und zahlreichen Gesprächen hielt die Mehrheit der Beteiligten eine Absage für das Richtige.
Wir bedauern sehr Ihnen diese traurige Nachricht mitteilen zu müssen und hoffen, dass das Leben in 2022 zur Normalität zurückkehren wird!
Bitte passen Sie gut auf sich auf – verlieren Sie nicht den Mut! Lassen Sie nicht zu, dass Corona Ihr Glück beschattet: Öffnen Sie Ihr Herz für die Schönheit und das Wunder der Natur. "Keep smiling!"
Herzlichen Grüße und vielen Dank für Ihre Treue!
Bronwen Gray-Specht
Vorsitzende 
Interkultur e.V.
LEAF Festival
Dear Visitors to our Website,
This is to inform you officially of the sad news that it has been decided to cancel this year's 'LEAF Festival'.  After a great deal of 'to-ing and fro-ing' during many discussions, the majority of the people involved felt the wisest thing was to cancel it.
So sorry about this sad news!…..let us hope that 'life can go back to normal' in 2022!
Please take care of yourselves – keep your spirits up!  Don't let corona invade your happiness: open your heart to the beauty and wonder of nature and 'keep smiling'!
With love and warm wishes to everyone and, as always, thank you very much for your interest in Interkultur!
Bronwen (Gray-Specht)
Vorsitzende
Interkultur e.V.
LEAF Festival
---
Liebe LEAF-Freundinnen und Freunde,
wenn es Corona nicht gäbe, wären die Lord Chamberlain's Men in dieser Woche aus England eingereist, um das LEAF-Festival bei bestem Wetter und entsprechender guten Laune mit uns zu starten.
Es hat nicht sein sollen aber Peter Stickney, der künstlerische Leiter der Lord Chamberlain's Men hat uns zum Trost folgende Video-Nachricht geschickt.
Vielen Dank, lieber Peter!
Wir vermissen euch auch, bis zum nächsten Jahr mit dem Schottischen König!
Dear Friends of the LEAF Festival,
You may have remembered that, if corona hadn't 'taken over', 'The Lord Chamberlain's Men' would have arrived this week to take part again in the 'LEAF Festival.  The fact that we are having such wonderful weather, perfect for an open-air theatre production, makes it even sadder that they cannot come!  However, dear Peter Stickney, the Artistic Director of the Company, has sent us the following video message to cheer us up!
Thank you very much for your kind message, dear Peter!  We are also greatly missing you and the Company but we are very much looking forward to seeing you and 'Macbeth' next September. Have a good year!  May you, too, stay safe and well…… 'keep smiling'!!
Transcription:
"Hi, it's Peter from the Lord Chamberlain's Men,
This week should have seen our tour of Macbeth heading to Germany into the Cloister in Saarn.
Obviously that wasn't meant to be this year and we miss you all hugely. But I thought to post this video to say that we will be back next year.
The production from Macbeth has been postponed from 2020, we'll  be heading to Germany in 2021 to the wonderful LEAF Festival to see all of you, our lovely German friends.
We'll be heading to the schools that we love  to work with and giving our public workshop at the Säule.
And I'd like to thank Frau Grillo and the beautiful Bronwen for their help during this time of postponement and the difficult times that we faced this year.
We can't wait to see you all next year so please, stay safe, stay well and we will see you again.
Thank you."
---
 Today, the 22nd July, is the 17th Anniversary of the Foundation of Interkultur e.v.! 
Thank you ALL very much for your support and help over the years –
without you we would not still be in existence!
S0…..clink….CHEERS/PROST to you ALL!
With warm wishes and deep gratitude,
Horatio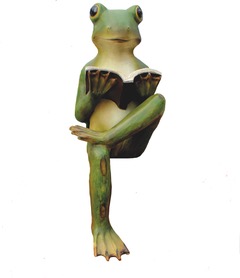 ---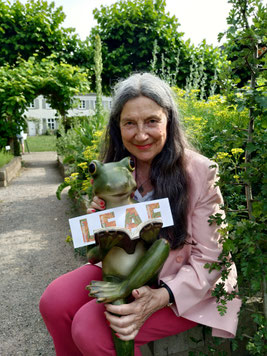 Liebe LEAF-Freundinnen und Freunde,
leider mussten wir uns nach reiflicher Überlegung und vielen Diskussionen dazu entschließen, das diesjährige Festival abzusagen. Die Gründe dafür dürften bekannt sein … 
Aber aufgeschoben ist nicht aufgehoben!
Wir freuen uns Ihnen mitteilen zu können, dass sich die Darstellerinnen und Darsteller dazu bereiterklärt haben, das Programm dieses Jahres im nächsten Jahr anzubieten. Mehr noch: Sie freuen sich schon sehr darauf, 2021 nach "dear Mülheim" zurückzukehren, dessen "atmosphere and the friendly audiences" ihnen so sehr gefällt und die sie in diesem Jahr so sehr vermissen werden.

Das LEAF Festival wird also genau so, wie es für 2020 geplant war, im Jahr 2021 stattfinden. 
Auf dem Gelände des Klosters Saarn von 
Dienstag, den 14.09.2021 bis 
Sonntag, den 19.09.2021


Auch wenn sich die Wartezeit auf das nächste LEAF Festival nun leider verlängert hat: Wir freuen uns schon jetzt sehr darauf, Sie im September 2021 wiederzusehen!
Bis dahin wünschen wir Ihnen eine glückliche und vor allem gesunde Zeit. Und auch, wenn es aktuell manchmal etwas schwerfällt – keep smiling! 

Herzliche Grüße von Ihrer
Bronwen Gray-Specht
Vorsitzende
Interkultur e.V.
LEAF Festival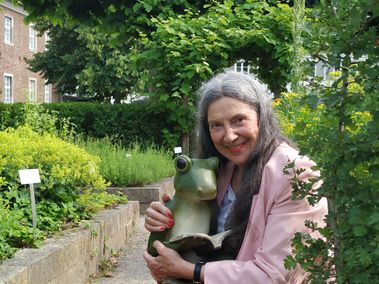 Dear visitors to the website,
Sadly, after a great deal of thought and discussion, it has been decided to cancel this year's festival.
However, luckily we can also use the word `postpone´, as having talked to all the performers, they have agreed to come in 2021, so we can offer the same programme.
After expressing their sadness about this year, it was wonderful to hear the artists saying how happy they were that they could return next year to `dear Mülheim´: how much they `loved the atmosphere and the friendly audiences´.
Once it was certain that the performers could come, we talked to the officials in MH:
- it is now confirmed that the festival will take place, as in former years,
- in the area of Kloster Saarn
- from Tuesday 14.09.2021 to Sunday 19.09.2021.
We are very much looking forward to welcoming you!
In the meantime, may you all have a healthy and happy time - remember to `keep smiling´!
With best wishes
Bronwen Gray-Specht
Vorsitzende
Interkultur e.V.
LEAF Festival